Biography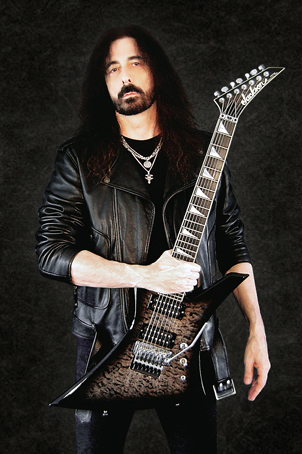 A long-respected studio musician, touring hired gun and guitar instructor, Patrick Hemer gained worldwide recognition at the dawn of the 2000's as the main man and fretboard wizard of the German metal band Horizon with whom he recorded a few cult albums, including the critically acclaimed "The Sky's The Limit" (Massacre Records - 2002) and the outstanding "Worlds Apart" (Massacre/King - 2004) that received a warm welcome in Japan and earned the right for Horizon to be labelled a "legendary band" by the famous magazine Burrn!.
Back to the world of recording studios for a while after the untimely break-up of Horizon, Patrick collaborated in numerous projects in a wide array of genres, started getting involved in production, and also devoted himself more and more to teaching to become an in-demand clinician maintaining strong contacts with the guitar community.
But his deep, unwavering love for Metal music had to take over again, and for more than a decade now, he is fronting a solo project meant to display his fiery playing and exceptional songwriting skills through a powerful and rich brand of Power/Prog that always manages to put the song first.
His last album, "The Writing's on the Wall" (2019), produced by Patrick himself, is one more example of perfect balance of huge 7-string guitar riffs, amazing vocal work and his trademark out of this world soloing, all backed up by clever arrangements and brilliant musicians.
Combining a broad spectrum of influences into a mature and focused personal style, Patrick Hemer has created his own unique path, and he is proving again today with his latest single "Brainwashed" , or the recent re-release of his "More Than Meets The Eye" album in a fully remixed and remastered "10th Anniversary Edition", that he is not only a name for shred guitar aficionados but also a complete musician and someone all the world's Progressive Metal maniacs can count on to keep the flame alive and well...